Swimming DVDs
Instructional DVDs mean you can get expert swimming tuition at a fraction of the price - and learn at your own pace, practicing your swimming at times that suit you. We've picked some proven winners.
Learn How To Swim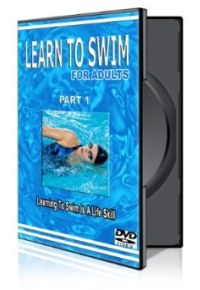 The 4 disc DVD set Learn How To Swim will teach you and your family how to swim and develop to an advanced level within days. Discover the benefits of swimming, tips and techniques including all the main stokes, and tips for how to make swimming lessons more enjoyable for their baby or children. Learn how to blow bubbles in the water with this instructional swimming lesson from expert swimmers. Exclusive instructional training from professional swimming instructors - in the comfort of your own home. Two discs are aimed at babies and children and two discs are aimed at teens and adults.
Buy Learn How To Swim 4 Disc DVD Set
Total Immersion 'Perpetual Motion' Freestyle In Ten Lessons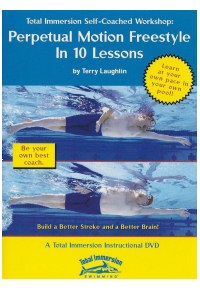 Terry Laughlin's Total Immersion Perpetual Motion Freestyle is aimed at swimmers who have the basic skills but want to master a proven efficient stroke. It's not the most entertaining DVD you'll ever watch but it could transform your freestyle. Study at your own pace, repeat the drills and exercises you see demonstrated by Terry and soon you'll be swimming for longer without struggle or fatigue.
Total Immersion Perpetual Motion Freestyle In 10 Lessons DVD
Tom Jager's "Becoming A Faster Swimmer" series
Tom shows you how to correct common errors, and be a better swimmer. Seeing the strokes done right can really help improve your swimming.
| | | | |
| --- | --- | --- | --- |
| #1 Freestyle | #2 Backstroke | #3 Breaststroke | #4 Butterfly |